Allow us to introduce ourselves...
We are a team of senior creatives based in Melbourne who have honed their craft from many years working in television and agencies.
Our many years working in television has gifted us with a trusted network of freelance camera operators, allowing us to extend our reach to manage content production Australia-wide.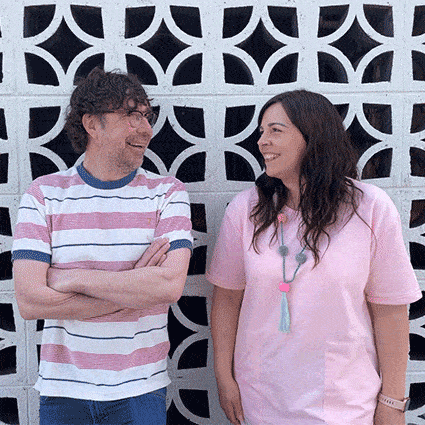 Chief "huggers", Anthony and Tanya, are responsible for Group Hug Creatives' (nearly) ten years of success. Their unique combined experience delivers the expertise to lead and guide the creative crew.
Anthony formed Group Hug in 2012, after 15 years working for television channels producing award- winning promotions, both in the UK and Australia.
His oodles of experience ensures he always knows how to capture attention, entertain, inform and delight. His warm and lovable personality means he is not only a delight to work with, but he brings the best out of talent when filming.
Anthony oversees Group Hug filming, production and editing of live-action video projects.
He is also a closet wine buff and lover of cord flares.
Tanya has over 13 years' experience working in marketing and PR related roles for television channels and PR agencies. She gets her kicks from making our clients' dreams come true by nailing the right strategic and creative solution to the opportunity.
Tanya uses her organisational wizardry and infectious enthusiasm to manage the business and the creative team. From proposals through to project completion, for all of our animation & graphic based projects.
She is also mad for R&B Friday and a G&T